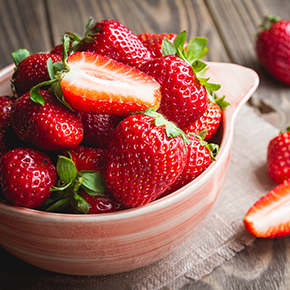 Strawberry Flavor Oil
Add to Personalized Shopping List
You have requested that we add a product to your Personalized Shopping List. We were unable to do this as you are not logged into your customer account. Please login to your Customer account or create a customer login. After logging in, please try adding this product again.
Average Rating:


Read Reviews
---

Customer Ratings and Reviews
Average Rating:

---
| | | |
| --- | --- | --- |
| Rating: | | 1 out of 5 |
Reviewed By: Rose
Posted: Saturday, April 18, 2009
Location: St. Clair Shores, MI
Comments: smell was terrible. did not smell anything like strawberries
FNWL Response: Rose, based on reading several of your Flavor Oil reviews, it sounds like you may not realize that our Flavor Oils are highly concentrated. Out of the bottle, Flavor Oils have an intense aroma that does not always represent the final aroma that they impart when diluted to their recommended ratio. I'm confident that you will be pleasantly surprised with the results once you use our Flavor Oils in lip balms, glosses and other lip care products. Have fun experimenting!
Total Number of Ratings: 1