About From Nature With Love
From Nature With Love is a trademarked brand of Natural Sourcing, LLC.
Established in 1997 by Anáil Moon Devī and Jay Basu, From Nature With Love proudly offers an inspiring range of premium quality certified organic, conventional and complementary personal care ingredients for use within skin care, hair care, aromatherapy, massage, spa, herbalism and soap making applications.
Our organic certification is through CCOF.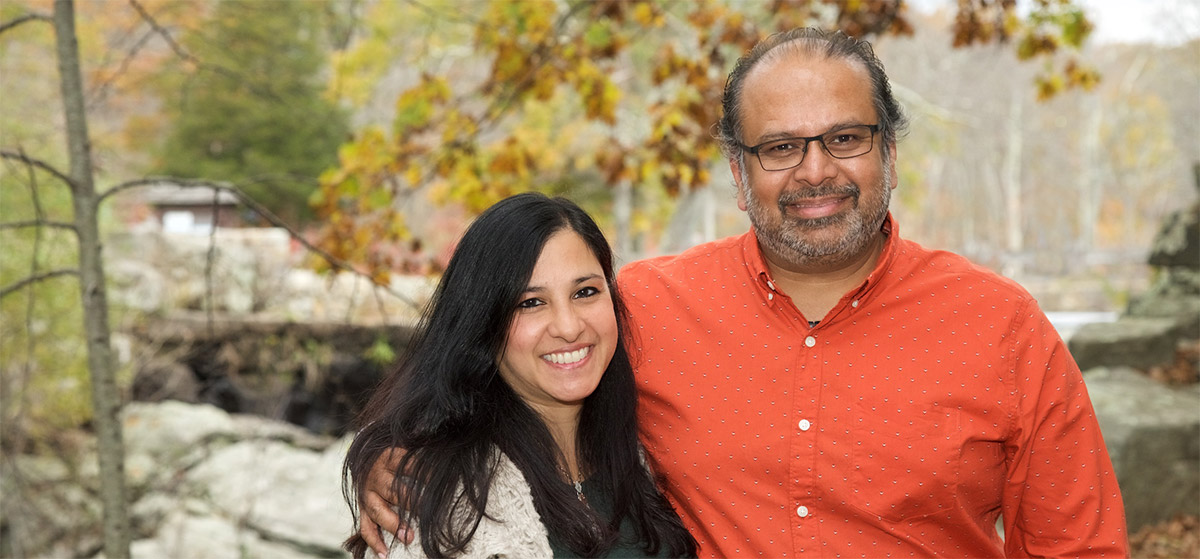 Company Overview by Anáil Moon Devī, CEO
It's been over twenty years since Jay and I established FNWL. It can be surreal when I reminisce about how From Nature With Love transitioned from a one-room operation into being one of the nation's leading suppliers of superior quality ingredients used within beauty, cosmetic, personal care and wellness applications.
Our Company Beginnings
My first introduction to the distinction between "natural" and "synthetic" products or ingredients occurred when we sought allopathic treatment for our eighteen-month-old daughter's severe eczema. Our pediatrician recommended slathering her with Eucerin eight times a day. The higher wisdom residing within me decided to take a much closer look at product ingredient labels. I still remember being alarmed when reviewing the list of ingredients, even though I really didn't yet fully understand the good ingredients from the not-so-good ones.
Leaving the Eucerin on the shelf, I felt compelled to explore natural alternatives. I embarked on a journey that lead me to begin making homemade creams and cold process soaps. I immediately fell in love with handcrafted products and natural ingredients, but soon found myself with excess ingredients on hand.
Little did I realize at the time that selling my surplus to the members of soapmaking forums would lead to the birth of a thriving business.
The Intention Behind Choosing the Name From Nature With Love
The name From Nature With Love, reflects my undying reverence for the abundant medicinal gifts provided by Gaia.
About Natural Sourcing, LLC
In 2005, we formally changed our company name from From Nature With Love to Natural Sourcing and then established From Nature With Love as a trademarked brand under Natural Sourcing.
As our business grew, we began to serve both smaller artisanal businesses as well as much larger personal care manufacturers. We learned that we needed slightly different business models to best assist both types of customers and we realized that we needed a more suitable name to attract larger professional artisans and manufacturers. Jay and I decided to establish Natural Sourcing to better serve the unique and special bulk needs of our largest manufacturing customers while transitioning our original company name, From Nature With Love, to instead act as a trademarked brand name.
How We Give Back
We believe that our choices - and yours - impact every inch of this living planet. By continuing to support like-minded conscious organizations and programs, we pursue our dream of protecting all life and healing our planet - together. View our Giving Back page to explore the initiatives, company programs, charities and important projects that we support.
Our Commitment to Sustainability
Natural Sourcing is committed towards ensuring long-term sustainability. For for information, please view our Sustainability Commitment and Platform Details (PDF).
Our Location
Our 50,000 square foot office and warehouse is located in beautiful Oxford, Connecticut (USA). Visit our Contact Us page for our company address and contact information.
Our Team Family
Our success, our reputation and our daily growth is a culmination of efforts made by our ambitious and dedicated staff.
Everyone is encouraged and expected to play a role in process evolution by making recommendations for improvement. Their input is what creates a dynamic growing system. I often stand by the window upstairs in our office, taking in the sight of people working around me in the office and below, on the warehouse floor. I can feel the flow of effort and intention, and I marvel at the beauty of our role in the world of holistic skin care. As a conscious company, we connect reputable, eco-conscious growers and ingredient manufacturers with quality-conscious professional artisans, manufacturers, aromatherapists, wellness practitioners and spas while also employing a talented group of people who show up consistently to fulfill the processes required to be who we are. It's a beautiful thing!