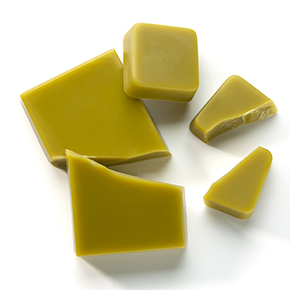 Mimosa Floral Wax
Add to Personalized Shopping List
New Lower Pricing!
You have requested that we add a product to your Personalized Shopping List. We were unable to do this as you are not logged into your customer account. Please login to your Customer account or create a customer login. After logging in, please try adding this product again.
Average Rating:


Read Reviews
---

Customer Ratings and Reviews
Average Rating:

---
| | | |
| --- | --- | --- |
| Rating: | | 5 out of 5 |
Reviewed By: Ani
Posted: Monday, December 6, 2021
Location: Brooklyn, NY
Comments: Love this wax. It smells great, works great. The only thing is the container is very hard to remove the wax out of. It would be great if it was wrapped in wax paper like beeswax so I could cut it with a knife - it's a very hard wax. And you can't heat the container because it's plastic. Otherwise, I love the product and very fast shipping.
FNWL Response: Thanks very much for your feedback, Ani! I will pass your suggestion along to our product team.
Total Number of Ratings: 1